Six Barcelona directors quit, throwing club into crisis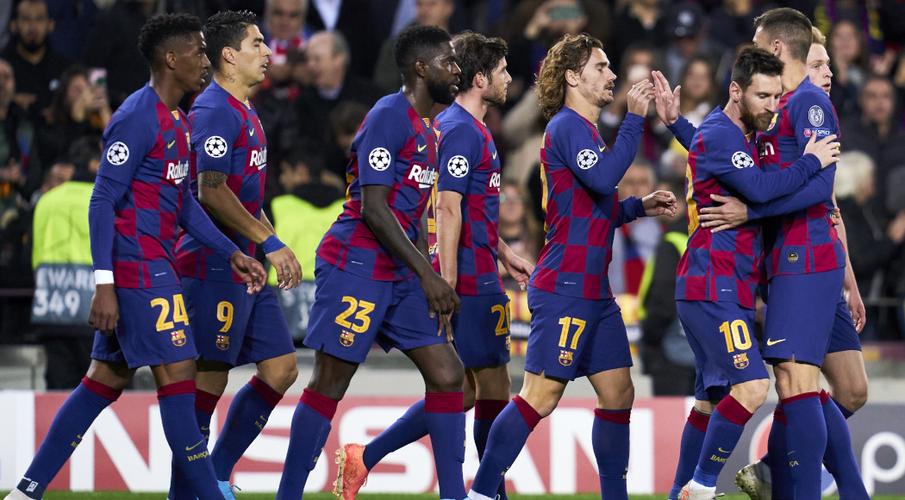 BARCELONA:
Spanish La Liga champions Barcelona were in turmoil on Friday after six board directors resigned criticising the clubs's handling of a social media scandal and the financial implications of the coronavirus crisis.
Two of the club's four vice presidents, Emili Rousaud and Enrique Tombas, were among those to quit, joined by directors Silvio Elias, Josep Pont, Jordi Calsamiglia and Maria Texidor.
In a letter to fans, the directors pointed a finger at president Josep Maria Bartomeu and expressed doubts about the board's ability to handle the implications of the pandemic, which has slashed income and led to a 70% players' pay cut.
They asked Bartomeu to call presidential elections as soon as possible and criticised the club for hiring a third party, I3 Ventures, earlier this year to monitor social media coverage of Barca.
Bartomeu has denied accusations the company created social media accounts to smear future presidential candidates, and former and current players, but he anyway rescinded the club's contract with the firm. I3 also denied any wrongdoing.
"We have arrived at this point because we cannot reverse the way the club is managed in the face of important challenges in the future, especially in the post-pandemic era," said the letter, which appeared in Spanish media on Friday.
"We also want to show our displeasure over the unfortunate episode about the social media accounts, known as 'Barcagate', which we learned about through the press.
"As our last act of service to the club, we recommend that elections are called as soon as circumstances permit so that the club can be managed in the best way possible and deal with the important challenges of the immediate future."
There was no immediate reaction from Barcelona or Bartomeu.
Barca have won eight of the last 11 La Liga titles and led the standings when soccer in Spain was indefinitely postponed last month. Spain has suffered one of the worst outbreaks in the world, with 15,238 deaths and more than 150,000 cases.
Barcelona players, including club captain Lionel Messi, have taken an additional pay cut to guarantee non-playing staff will receive full salaries while soccer is paused.
Bartomeu, who is unable to stand for re-election as he has served two terms, became Barca president in 2014 after Sandro Rosell's resignation. He has faced increasing criticism from supporters, who staged noisy protests against him in the last two matches at the Camp Nou and called for his resignation.
Messi has also been critical of the club's hierarchy.
Hasan Ali didn't get injured playing cricket: Azhar Mahmood
Former Pakistan bowling coach reveals reason behind pacer's injury trouble
PHOTO: AFP
Former Pakistan bowling coach Azhar Mahmood has revealed the reason behind right-arm pacer Hasan Ali's recent troubles with injury.
Hasan was ruled out of home Tests against Sri Lanka last year after CT scans revealed cortical rib fractures, involving ninth rib on the right side and eighth and ninth ribs on the left side.
While speaking on a local news channel, the 45-year-old said that too much emphasis on gym training led to the pacer's injury.
"Hasan didn't get injured playing cricket. He got injured during training when the management made him deadlift around 130 to 140 kilograms (kg) of weight," Mahmood said. "I don't mind weight training but you need to gradually build players. If someone has not deadlifted more than 100 kg before and you ask him to lift 130 kg, then obviously he will get injured. He got injured in the gym."
The former cricketer believes Hasan was not able to keep up with the burden of expectations from fans since 2017 ICC Champions Trophy.
"In the Champions Trophy we were getting wickets early and then Shadab Khan and Hasan Ali combination used to work in the middle overs and win us matches," he said. "Hasan and Shadab performed exceedingly well in Champions Trophy, after which everyone expected more from them. Everyone started expecting Hasan to take wickets whenever he came on to bowl. But then people immediately wrote him off when he didn't perform because they expected a lot from him. If you look at his performance, it hasn't come down a lot as he is still taking wickets but it is not at the same level as it was in Champions Trophy."
Mahmood also advised the Pakistan team management to support their players when they go through a rough patch.
"Every player goes through highs and lows in his career. Management needs to back their players if they are going through a tough time instead of writing him off and saying he is finished and is focusing on things other cricket," he said. "Players like Hasan Ali, Shadab and Faheem Ashraf are Pakistan's future, so back them and don't just replace them straight away with other bowlers."
Pakistan Super League (PSL) franchises were unaware that Pakistan Cricket Board (PCB) had given their commercial rights to an organisation who then signed a deal with a foreign betting company for the now-suspended fifth edition of the tournament.
Bets were placed online from countries where the practice is legal, during PSL 5.
According to sources, the franchises only came to know about the aforementioned matter after it was reported by Cricket Pakistan. Franchises made it clear that they would take up this matter with PCB after things return to normal following the coronavirus pandemic.
However, PCB came up with a clarification later that a partner company had granted the streaming rights to the foreign online betting company without their approval. The PCB had further stated that they had contacted their partners for additional details into the matter.
Pakistan's legendary batsman Javed Miandad had also argued that a high-level investigation needs to be initiated as he claimed that this matter was of grave importance and that the guilty should be punished accordingly.
"There should be a high-level investigation into the fact that PSL's live streaming rights were granted to a betting company. The guilty should be punished accordingly. All parties involved need to be on the same page during this process. The Pakistan Cricket Board (PCB) should learn a valuable lesson from this experience," Miandad said while talking to an Express News correspondent.
Sources further added that high level government officials have also taken notice of the issue. But since the government is currently busy in dealing with a pandemic, they are likely to take some action on it later.
When contacted, the PCB Director Media Sami Burney refrained from commenting about any further proceedings on the matter.
Former Indian cricketer Aakash Chopra has come out in support of Pakistan's head coach-cum-chief selector Misbahul Haq's stance on treating all teams fairly in the International Cricket Council (ICC) World Test Championship (WTC) when cricket resumes following the coronavirus pandemic.
Earlier this week, Misbah called for the continuation of the aforementioned tournament if it means extending its initial 2021 deadline.
"All teams need to be given the same opportunities and the tournament shouldn't be shortened," Misbah said in a teleconference. "The championship can be prolonged so that every team gets all the scheduled games. It's not a problem if the tournament goes beyond 2021. You won't get the complete picture if some teams play all their games and others don't."
While speaking in a YouTube video, Chopra argued that the international cricket governing body can't just split the points of the postponed series between differently matched teams.
"Misbah is absolutely right. I am with him on this one. First of all World Test Championship is already flawed because India is going to Australia but Australia is not coming to India. Similarly, England is coming to India but India will not go to England and India is not playing Pakistan, so how is that right?" Chopra questioned. "I understand that maybe ICC didn't have enough time, because Future Tours Programme had already been decided and they wanted the WTC to get going, so for once you can understand. But now if ICC cancel the other remaining series and ask the teams to split their points and move on, it won't be right. Splitting the points makes sense in a series between India and Australia but not when it concerns India and Bangladesh."
"If you want to maintain the sanctity of WTC, then treat it fairly Misbah said," he added.
Australia coach Justin Langer believes resuming cricket behind closed doors when it is safe to do so will have "great value" for the public, deprived of action by the coronavirus shutdown.
Like almost the entire sporting schedule around the world, cricket has been halted by the pandemic, with no return date set in stone.
One of the options being mooted is to have the sport resume after restrictions have been lifted, but in empty stadiums.
"When you started off playing cricket, when you were under age, there's no crowds there," he told BBC Radio.
"You played it because you loved playing the game, you loved playing with your mates and you loved playing the game.
"For the love of the game, and for still being able to entertain people through TV sets or radio, then there's value in (playing behind closed doors).
"Yes it's different, but we'll never, ever, ever take for granted how lucky we are ever again."
World Cup-winning captain Eoin Morgan said this week that he was open to England fielding two teams on the same day at separate venues if the coronavirus led to a compressed home international season.